Sat 28 October 2023 at The Sydenham Centre Show(s) at 7.30pmShow lasts approximately 2 hours incl interval, suitable for adults only.
Tickets: Standard price £15, Pay a little more £20, Pay little less £10

About the Show
An evening of short plays on the theme of 'holidays from hell', performed 'script in hand' by a professional cast.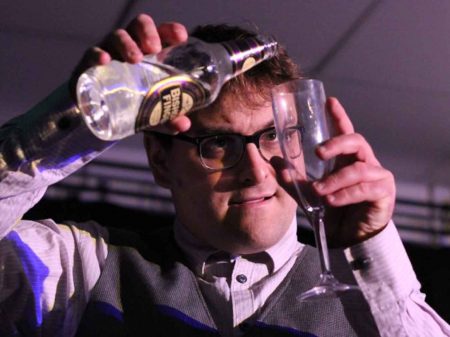 Our second 'scratch night' of the year – after the huge success of Love Bytes: Futureshock in February – is a highly entertaining collection of original short pieces, both comic and dramatic, inspired by real life holiday postcards, and written by members of our two scriptwriting workshops, ScriptHub Beginners and ScriptHub Advanced. Our first Postcards night was a collaboration with Pen to Print in Barking, and was staged over two nights at Barking Broadway Theatre and the Sydenham Centre in 2019.
Presented 'script in hand' by our professional cast, with minimal scenery and props, expect a diverse range of subjects and styles – from the surreal, to the farcical, from the romantic, to the downright dark. Read more about the concept in Scratch Nights for Beginners.
At the end of the evening, we will be inviting the audience to vote for their favourite playlets, with the winning playwright receiving a small prize. Please note that these evenings are often very popular, so advance booking is highly recommended.
Bar provided by Ignition Brewery.
The Playlets
Mustake by KATE BARRY
When Ted and Andy arrive on the paradise island of Mustique at the invitation of Bob and his wealthy partner Tony, they soon discover why the island is named after the mosquito. But insect bites are the least of their problems.
A Jolly Time by DARREN BIRD
It was just meant to be a 'shooting weekend, your basic shooting weekend' for Roger, James and Nigel but, when secrets are revealed, will the hunter become the hunted?
Aperol Spritz by JULIET CHALK
Best friends Marnie and Alice are hoping their little French vacance will do them both the world of good, if only they could agree on how best to spend it … and with whom, exactly?
Below by ALEX HEAD
Mary and husband Martin are stuck in their worst holiday ever, for what feels like an eternity. With nosy neighbour Barbara next door, and Simpy Red on the radio, it can only go downhill from there.
Peter and Lois are Coming for Me by DAN HARWOOD
A quiet break in a hotel in Cumbria. Sally would like nothing more than an undisturbed breakfast, but Peter and Lois have other ideas. Lots of ideas…
Trouble in Paradise by REBECCA HOLLOWAY
Newlyweds Pete and Lucy discover they have very different views about the perfect honeymoon. Perhaps the hotel barman can help them sort out their differences?
Maurice is in Bed with Spanish Tummy by ANDREW PLATMAN
Sandy's giving her best friend a blow-by-blow account of her husband's digestive problems, whereas Maurice would rather just die in bed…and in private.
Bob Calls Me Pinky by MICHAEL-JAMES THORNE
A Chicago penthouse apartment in the dead of night, where British Rapper hopeful Claymore, and his ex-rap partner Pinky, are pushing for Claymore to be signed by a big-shot record producer. But there's a bigger deal on the table.
Hats Off by JANE WALKER
Reverend Barbara is keen to bolster her church's popularity – or does she just want to get one over on Reverend Janice? Perhaps her gardener Simon is the answer to her prayers?
Plus – Hole by JONATHAN KAUFMAN (not in competition)
Alan's mid-life crisis leaves him in a bit of a hole but his wife Delia is having none of it. They're meant to be entertaining the Brewsters, so what is she supposed to tell them, that he's drowned?

Previous Scratch Nights
Photos from previous scratch nights by Mark Drinkwater
The Cast
KATE BARRY
DAVID SAYERS
MARLON-OLIVER HARRIS
WILLIAM HASTINGS
ALEX HEAD
CHIOMA NWALIOBA
JODYANNE RICHARDSON
The Credits
Written by members of our ScriptHub scriptwriting workshops
Produced and directed by Jonathan Kaufman
Assistant director and script consultant Lucy Kaufman
Costume designer Jackie Poulett
Scenic artist Annika Francis
Graphic design Jan Warren
The Audience Reviews
What audiences have said about our previous shows:
"Sydenham's scratch nights have become an institution…always so much fun, and brilliantly acted and directed."
"As a writer I was delighted with the interpretation of my play, and seeing it brought to life on stage in front of an audience was an incredible experience."
"Well acted. Well written. Enjoyable"
"Brilliant. Revelatory. Thought provoking"
"Amazing – enjoyable. Really funny"
Postcards Part 2 – October 2023Bookings for Sat 28 October 2023
Online box office for this show is now closed. There may still be tickets available on the door.