Sat 15 September 2018 - Sun 21 October 2018 at The Sydenham Centre Show(s) at 2pm & 4pm on Sat & Sun. No shows on weekend 6-7 October.Show lasts approximately 1 hour, suitable for families with children aged 3-10.
Tickets: £12 adults, £6 children aged 3+ (under 3's go free but must sit on laps).
Special group ticket - parties of 5 children or more, child tickets £5 each.Sat 18 August 2018

About the Show
SPONTANEOUS PRODUCTIONS in association with KIRKDALE BOOKSHOP PRESENTS:
A new, musical version of the classic fairy tale with a curly tail twist!
"Join us – the three little pigs Patty, Poppy and Purdy – as we leave our cramped styscraper in New Pork and head west, building homes along the way…but watch out for the Big Bad Wolf on our trail! Can we outwit the villainous BB Wolf and become big movie stars in Hollywood?"
This magical, musical version of the classic tale is conjured up by the same team who brought you Goldilocks and The Little Mermaid. Expect some innovative video effects, highly original songs and dance routines and an unforgettable chase through the American landscape!
The Credits
Written, produced and directed — Jonathan Kaufman
Original songs and music — Paul Tornbohm
Set and costume designer — Sally Hardcastle
Video effects — Joe Kaufman of Red Kite Films
Thanks to Julian Kaufman for the original idea
The Sponsors

CHILDREN'S DRAWING COMPETITION
We've picked a winner for the drawing competition – Indigo Moss. Her winning drawings will be adapted into scenery for the show and she wins two free tickets to see it.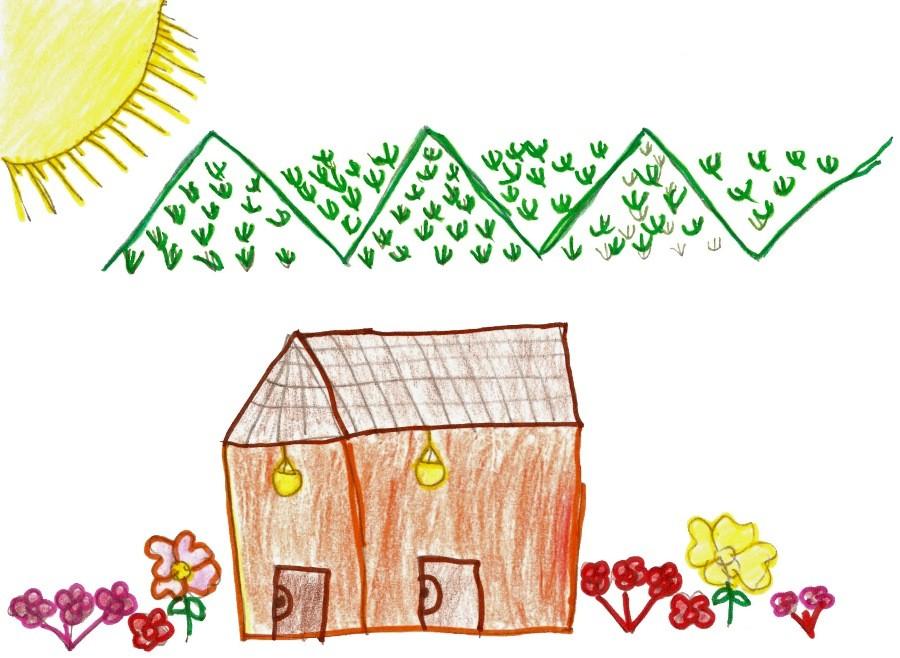 The Cast
Ms Saunders image by Michael Wharley Photography
The Gallery
View more Three Little Pigs videos on Youtube
The Audience Reviews
What audiences are saying about this show:
"I think 3 Little Pigs was best yet! The music was terrific, and the dancing. I love these productions"
"Really enjoyed, will be back!"
"Thanks, we loved it, as always! So lucky to have this so close to home."
"Excellent to have this so close to us."