Sat 31 July 2021 - Sun 8 August 2021 at The Bowling Green, Mayow Park Show(s) at 2pm daily (no performance Weds 4 August)Show lasts approximately 90 minutes (no interval), suitable for families with children of all ages.
Tickets: £12 adults, £6 children aged 3+ (under 3s FREE)
Spontaneous Productions in association with KIRKDALE BOOKSHOP presents:

About the Show
The final presentation in our 2021 Summer Season of Outdoor Theatre is a spectacular, musical version of Jules Verne's classic adventure story.
Important COVID-19 information
We are very aware that government restrictions, including social distancing and face-coverings, have recently been lifted. However, we would encourage our audience members to be as careful and cautious as possible when attending performances. While we will not be insisting on social distancing measures, our stewards will be on hand to ensure that everyone feels as safe as possible. We can also provide separate 'safe areas', for those who might feel uncomfortable sitting close to others. You are, of course, very welcome to wear face-coverings if you choose.
London 1872. Phileas Fogg is a stickler for time keeping so when members of his gentlemen's club wager that he cannot travel around the world in just 80 days, he sets out to prove them wrong. Accompanied by his faithful French manservant Passepartout – in reality a young, female inventor in disguise! – Fogg must traverse numerous exotic locales if he is to win the bet. All the while, he is pursued by the very dogged detective Inspector Fix…
This promenade production will take you on a global quest to multiple locations – so be prepared to move throughout the show. Featuring fantastical steampunk stylings, plus original musical numbers by Paul Tornbohm – performed with a live accompaniment by New Orleans jazz band Red Hot & Blue – this promises to be Spontaneous Productions' biggest and boldest show yet!
You are very welcome to bring a blanket to sit on, though we discourage the bringing of picnics and buggies as you will be asked to move regularly. Folding chairs can be provided for those who need them, and will ask those seated to sit near the back.
Please note this show is aimed at adults and families with children aged 5+. Under 5s are very welcome but over 3s will be charged the child ticket price (£6). Under 3s are free.
Our summer shows are always very popular so we advise early booking to avoid disappointment. Tickets may be purchased in advance online or at Kirkdale Bookshop in person. Any remaining seats will be available on the door from 30 mins before show start time.
Book Tickets
In person: Kirkdale Bookshop – 272 Kirkdale, Sydenham SE26 4RS
By phone: (Kirkdale Bookshop) 020 8778 4701
Online: booking closes 30 minutes before start time, but tickets may still be available on the door.
More on how to book
The Cast
DEBORAH CHATTERJEE as Rani Aouda
WILLIAM HASTINGS as Inspector Fix
HJALMAR NORDÉN as Phileas Fogg
LANA EYRE as Miss Lily
The Credits
Adapted by Jonathan Kaufman and Jane Walker from the book by Jules Verne
Original songs and music by Paul Tornbohm
Produced and directed by Jonathan Kaufman
Associate producer Hjalmar Nordén
Choreographer and assistant director Michelle Buckley
Production design Lucy Bond
Assistant designer Yifei Ma
Costume design Jackie Poulett
Script consultant Lucy Kaufman
Live accompaniment by New Orleans jazz band Red Hot & Blue (Facebook)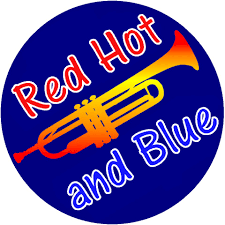 The Audience Reviews
What audiences have said about our previous shows:
"Spontaneous Productions is the National Theatre of SE26. Always surprising, always impressive, always entertaining.' Matthew Sweet, author and broadcaster
"Hugely entertaining" (South London Press, review of The Three Musketeers)
"What a fantastic show…Great story adaptation and such a creative way to use the park. Everyone was brilliant. An absolute must see." (Audience comments for Alice's Adventures in Wonderland)
The Sponsors