About the event
Part of the completely FREE Sydenham Fun Palace weekend (Sat 6-Sun 7 Oct), Sydenham Centre Saturday has been organised by Jonathan Kaufman and Spontaneous Productions and features nine fantastic activities for all ages on the afternoon of Sat 6 Oct, noon-6pm.
Here's a timetable of activities at the Sydenham Centre (please note this may be subject to changes on the day depending on numbers attending). Activities run at various times throughout the afternoon, but feel free to drop in whenever you wish.
Noon-6pm: THE ART OF BREWING with Ignition Brewery
Noon-6pm: GENEALOGY with Richard Travell – research your family tree
Noon-6pm: PEDAL-POWER – have a go at generating electricity by pedalling a bike with Finches Emporium
Noon-1pm: ANIMATION WORKSHOP & SCREENING with Katy Milner
1pm-2pm: SINGING WORKSHOP with The Befrienders and Natasha Lohan
2pm-3.30pm: LEARN A SONG & DANCE ROUTINE from The Three Little Pigs Go West
3pm-4pm: LIFE DRAWING with Coral Howard and Anna Marie Lovely
3pm-4.30pm: DIGITAL PHOTOGRAPHY with Mark Drinkwater
4pm-5pm: LIFE DRAWING with Coral Howard and Anna Marie Lovely
4pm-5pm: CHILDREN'S WRITING WORKSHOP with Jo Clegg
More about each activity
THE ART OF BREWING WITH IGNITION BREWERY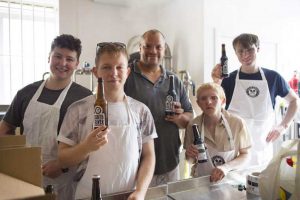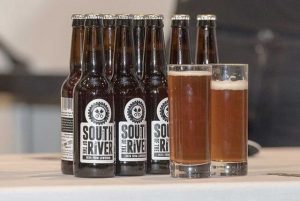 Regular tours of Ignition's on-site brewery (yes – it's at the Sydenham Centre!). Learn the art (and science) of making beer and even taste some!
GENEALOGY WITH RICHARD TRAVELL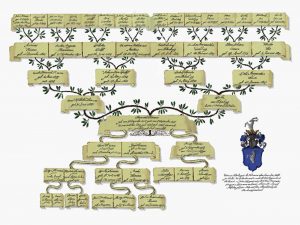 Richard is an amateur genealogist of many years' experience concentrating on Dorset. On the day, he will be offering advice on researching your family tree, in England and Wales.
PEDAL-POWER WITH FINCHES EMPORIUM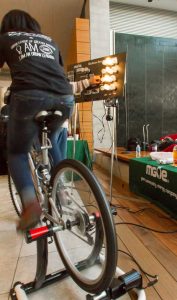 Have a go at pedalling a bike to generate electricity. Thanks to Finches Emporium for use of the bike and dynamo.

ANIMATION WORKSHOP & SCREENING WITH KATY MILNER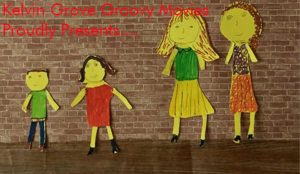 Bring a few found objects (leaves, twigs etc) and download a free app called 'Stop Motion Studio' onto your phone, so you can create an animation on the day. Plus a screening of two short intergenerational animation films.

More about each activity
(continued)
SINGING WORKSHOP WITH THE BEFRIENDERS AND NATASHA LOHAN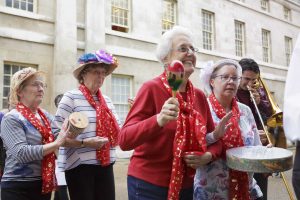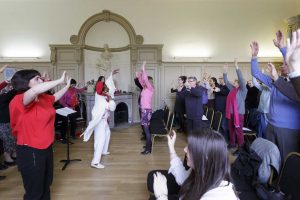 Photo by Tas Kyprianou
Join in with the fun as they celebrate 100 years of women's right to vote. Get creative in an open, interactive workshop of songs, movement and body percussion led by Trinity Laban practitioner Natasha Lohan and an intergenerational group made up of older singers from The Befrienders and year 4 pupils from Edmund Waller primary school.
The Befrienders are a social singing group for older people run by Ageing Well Lewisham in partnership with Trinity Laban Conservatoire of Music and Dance. The group meet every Tuesday at the Grove Centre in Sydenham, 10am – 12pm and are one of four groups within Trinity Laban's Inspired not Tired programme of music and dance for people aged 60 and above.
MUSICAL THEATRE WORKSHOP WITH SPONTANEOUS PRODUCTIONS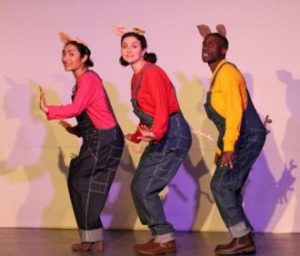 Photo by Mark Drinkwater
Join two of the cast of Spontaneous Productions' smash-hit family theatre show The Three Little Pigs Go West, and learn a song and dance routine. Suitable for children aged 5+ and accompanying parents.
DIGITAL PHOTOGRAPHY WITH MARK DRINKWATER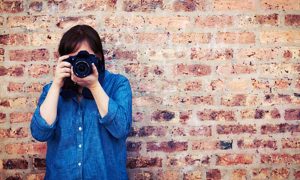 Bring a camera (digital, film, smartphone) and learn to take better pics – including some of the Fun Palace event!
CHILDREN'S WRITING WORKSHOP WITH JO CLEGG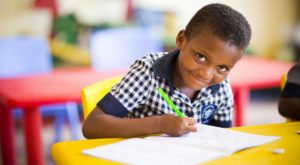 A free workshop for children who want to write better stories! Participants will work with animation script-writer Jo Clegg to create fun characters. Jo's writing credits include Hey Duggee, Go Jetters, Tilly and Friends, and Poppy Cat. This workshop is ideal for 8+.
LIFE DRAWING WITH CORAL HOWARD AND ANNA MARIE LOVELY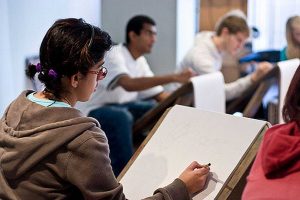 Have a go at sketching the human form, or take turns as a life model (clothed, of course!). [Activity suitable for adults only. Two sessions, each an hour long, from 3-4pm and 4-5pm. Arrive a little earlier to ensure your place]
Sydenham Centre Saturday is part of SYDENHAM FUN PALACE which is also taking place at three other venues in Sydenham over the weekend of 6-7 Oct. The other venues are:
SYDENHAM FUN PALACE is supported by: