Sat 15 February 2020 at The Sydenham Centre Show(s) at 8pmShow lasts approximately 2 hours incl 15-minute interval, suitable for over 16s.
Tickets: £12 full price, £10 concessionsSOLD OUT! A few tickets may be available on the door.


SPONTANEOUS PRODUCTIONS in association with KIRKDALE BOOKSHOP presents

About the Show
Back by popular demand for Valentine's Day week! More short plays on the theme of love and heartbreak by emerging playwrights.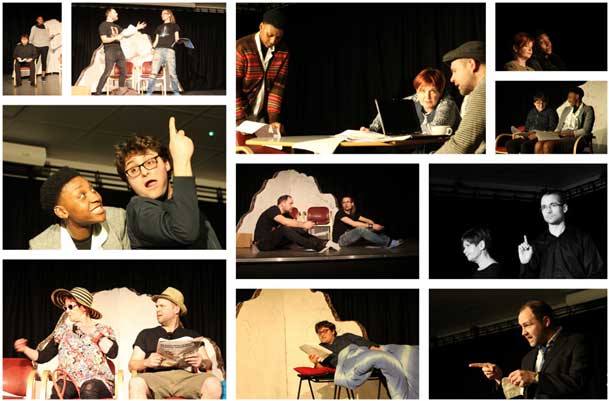 Photos from 2018's Love Bites Again production by Mark Drinkwater
2018's Love Bites Again show was a sell-out success, with Alex Head's play How We Met the runaway winner. This year expect more comedy and drama as SE London-based playwrights explore the rollercoaster ride of modern relationships. Vote for your favourite play on the night and the winning playwright will be commissioned to write a play for the next Love Bites event.
All the writers attend writing classes run by Jonathan Kaufman and Spontaneous Productions. Jonathan says: "I am thrilled to once again be providing emerging playwrights with the opportunity to see their work performed by professional actors for a paying audience. This is invaluable experience to all new writers, and the atmosphere on these nights is always highly-charged!" Jonathan's classes ScriptHub Beginners and ScriptHub Intermediate run on alternate Tuesday evenings at the Sydenham Centre.
The Plays
DELEGATION by Becky Danks
LOVE DOCTOR by Dan Harwood
CHAT by Alex Head
JILTED by Lucinda Lane
YOU SCRUB UP ALRIGHT by Anjuli Obaro
MEET NOT-SO-CUTE by Andrew Platman
CROSSED LINES by Mike Stephenson
AVIATRIX by Ida Tidy
LOSING FACE by Jane Walker
PLUS Lucy Kaufman's award-winning play VINTAGE
The Credits
Produced and directed by Jonathan Kaufman
Script consultant: Lucy Kaufman
Assistant director: Melissa Chiew

The Cast
The Audience & Writer Reviews
What audiences have said about our previous 'scratch nights':
"It was amazing to see such inspiring and original work from new local writers…Great fun!"
"A very entertaining evening – excellent performances all round and it's wonderful to have such an event on our doorsteps in Sydenham"
What the writers have said:
"I had a piece I'd written performed at Love Bites (2018), and it was a fascinating experience to see it brought to life on the stage." (Rachel Firth)
"The acting was great and the constraints placed on the writers in terms of time and lack of props created focus pace and interest. A great evening. " (Daniel Harwood)
"As a writer I was delighted with the interpretation of my play, and seeing it brought to life on stage in front of an audience was an incredible experience." (Jane Walker)
The Sponsors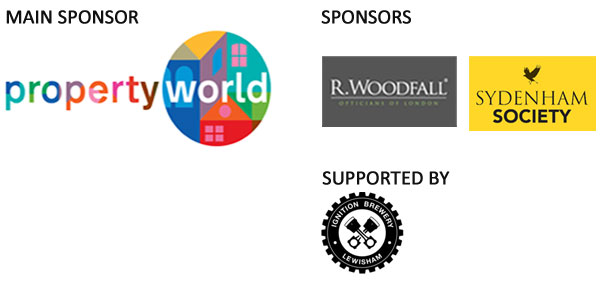 View Love Bites: 3rd Time Lucky – February 2020
Please pay-what-you-can from £1 up to £20, by selecting 'multiples' below. If you like, you can help Spontaneous Productions create more magic in these interesting times at our Go Fund Me page (external link).
You should immediately receive a confirmation email with the link to this YouTube video (please check your spam folders if it seems not to arrive). Any issues with access, contact us at webmaster@spontaneousproductions.co.uk.
Box office is not currently open.