Fri 26 April 2019 - Sat 18 May 2019 at The Sydenham Centre Show(s) at 8pm Thu, Fri, Sat*
(*except for week 1: Fri 26, Sat 27 & Sun 28 April)Show lasts approximately 2 hours inc interval, suitable for adults only.
Tickets: £16 full price, £12 concessions

"Spontaneous Productions are the National Theatre of SE26. Always surprising, always entertaining, always impressive."
(Author and broadcaster MATTHEW SWEET)
About the Show
SPONTANEOUS PRODUCTIONS in association with KIRKDALE BOOKSHOP presents:
EYE OF DAY: THE MATA HARI STORY
A new play by Jonathan Kaufman
"There is something which I wish you to take into consideration. It is that Mata Hari and Madame Zelle MacLeod are two completely different women…"
Paris, 1917. With the First World War raging, Mata Hari, the former exotic dancer and lover of rich and powerful men, is charged with espionage and threatened with execution. Her interrogator is determined to get to the truth of her story – but who was the real Mata Hari?
This engrossing and highly entertaining new play by Spontaneous Productions' Artistic Director Jonathan Kaufman explores this most enigmatic of historical figures – unpicking the myth of Mata Hari and revealing her multi-faceted persona. Telling her whole story – from humble beginnings in Holland, through a painful marriage in the Dutch East Indies, and later fame and fortune in Paris as an exotic dancer and pioneer of 'burlesque', the show features authentic recreations of her original dances, choregraphed by Michelle Buckley and original music by Deborah Garvey. Discover the real Mata Hari, and the many masks she wore, on this magically theatrical journey, as the play weaves together dramatic and comic scenes, together with innovative shadow effects, to transport you into exotic world of the scandalous and infamous femme fatale.
The Credits
Written, produced and directed by JONATHAN KAUFMAN
Original music and music co-ordinator DEBORAH GARVEY
Choreographer MICHELLE BUCKLEY
Production designer SALLY HARDCASTLE
Costume designer ALEX MCARTHUR
Script consultant LUCY KAUFMAN
Photography IAN MACAULAY
Graphic design JULIE BENNETT
About the Author
Jonathan Kaufman is a playwright, director, producer and creative writing teacher. His plays include: Three Men in a Boat (Upstairs at the Sydenham Centre) Welcome to Luketia (King's Head), The Roses of Whitechapel (Brockley Jack, Greenwich Playhouse, co-written with Martin Stiff), Stan & Ollie (Brockley Jack, co-devised with Martin Stiff), The Three Musketeers (The Dolphin Pub's garden), A Christmas Carol (Studio Theatre, Catford Broadway), Halcyon Days (The Lord Stanley, Camden), Groovy Times (The Tabard Theatre, Chiswick), Frankenstein (Chapterhouse Merton), Dracula (Chapterhouse Merton, co-written with Martin Stiff) and some 25 original theatre shows for children, many co-written with brother Julian. Also with brother Julian he devised the musical School Ties (seen twice at the Edinburgh Fringe Festival). His award-winning short play The Interpreter has been performed across the world and was filmed was for Sky TV in 2010.
The Sponsors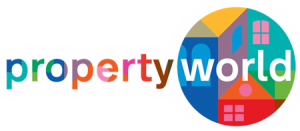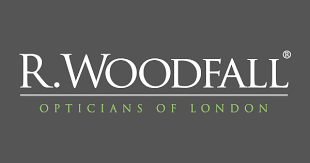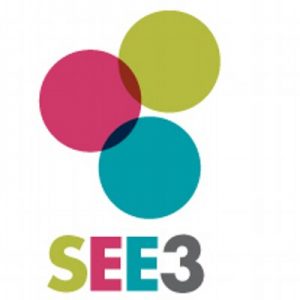 The Gallery
Photo credits: Mark Drinkwater
The Cast
The Audience Reviews
What audiences have said about Eye of Day: The Mata Hari Story (more reviews here):
"I have just experienced one of the best theatrical events of my life.

Spontaneous Productions, headed up by a local playwright, Jonathan Kaufman, has created an outstanding version of the Mata Hari story. Superbly written, creatively staged and absolutely brilliantly acted in the Sydenham Centre. I didn't expect to be so emotionally involved, but the denouement and final resolution were truly heart-rending. 

No spoilers – the Mata Hari story is I think fairly well known – but the way Jonathan Kaufman engineered the ending was unbelievably poignant." (David Plews)

'

'I was most impressed. The combination of her interrogation with simultaneous flashback scenes in her life was an ingenious piece of stagecraft, and extremely well executed. The acting was excellent, and you were carried along by the story. Of course it did not end well for her, but we knew that was going to happen, didn't we? This is a production worth seeing for its professionalism alone, but it is also highly enjoyable.' (review on Sydenham Town Forum)

"Heartily recommended"
"Congratulations to all involved"
"Brilliant. Heart-rending. What a fabulous production!"
"This valiant production deserves every success"
"Really good play about a legend. The acting was excellent"
"Cleverly constructed"
"Wow, amazing!"
"Brilliantly staged"
"Wonderful production"
"Brilliant performances, loved it!"
"Thoroughly enjoyed it, thank you"]
"Fantastic play!"