Sat 9 October 2021 - Sun 24 October 2021 at The Sydenham Centre Show(s) at 2pm & 4pmShow lasts approximately 1 hour, suitable for families with children aged 3-10.
Tickets: £10 adults, £5 children. Parties of 5 children or more, child tickets £4
SPONTANEOUS PRODUCTIONS in association with KIRKDALE BOOKSHOP presents:


Important Update – performances of The Seven Voyages of Sinbad the Sailor have been rescheduled for 9th October to 24th October, as one of the cast is currently required to self-isolate for 10 days, in line with government guidelines. We apologise for any inconvenience and hope to see you at one of the 12 performances, at 2pm & 4pm every Sat & Sun.
If you have already booked for the weekend of Sat 25 or Sun 26 September please contact jonathan@sptheatre.co.uk to rearrange your booking to an alternative date. If you are unable to attend any alternative dates we will issue you a full refund.
About the Show
'Join me on my incredible voyages, as I tell my amazing story – from my humble beginnings in Baghdad, to sailing the seven seas in search of adventure. Look out for exciting encounters with giant birds, an amorous mermaid, a hungry giant, two dancing camels and a murderous sultan! Can I get home in one piece? Find out at Sydenham Centre from Saturday 25 Sept!'
Beloved Sydenham theatre company Spontaneous Productions is back with its 12th original theatre show for families. From the same team who brought you Pinocchio, The Snow Queen, Puss in Boots and The Gingerbread Man expect a magical story, amazing songs and dance routines, comedy, special effects, animation and lots of audience participation!
The cast includes Paul-D Stephenson – last seen as The Gingerbread Man this summer – as Sinbad; Jimand Allotey – previously seen as Puss in Boots and most recently Julia Verne/Passepartout in Around the World in Eighty Days – as Sinbad the Porter and Marina the Mermaid. Last but not least, we're delighted that Spontaneous regular Hjalmar Nordén will be making a very special guest appearance on video!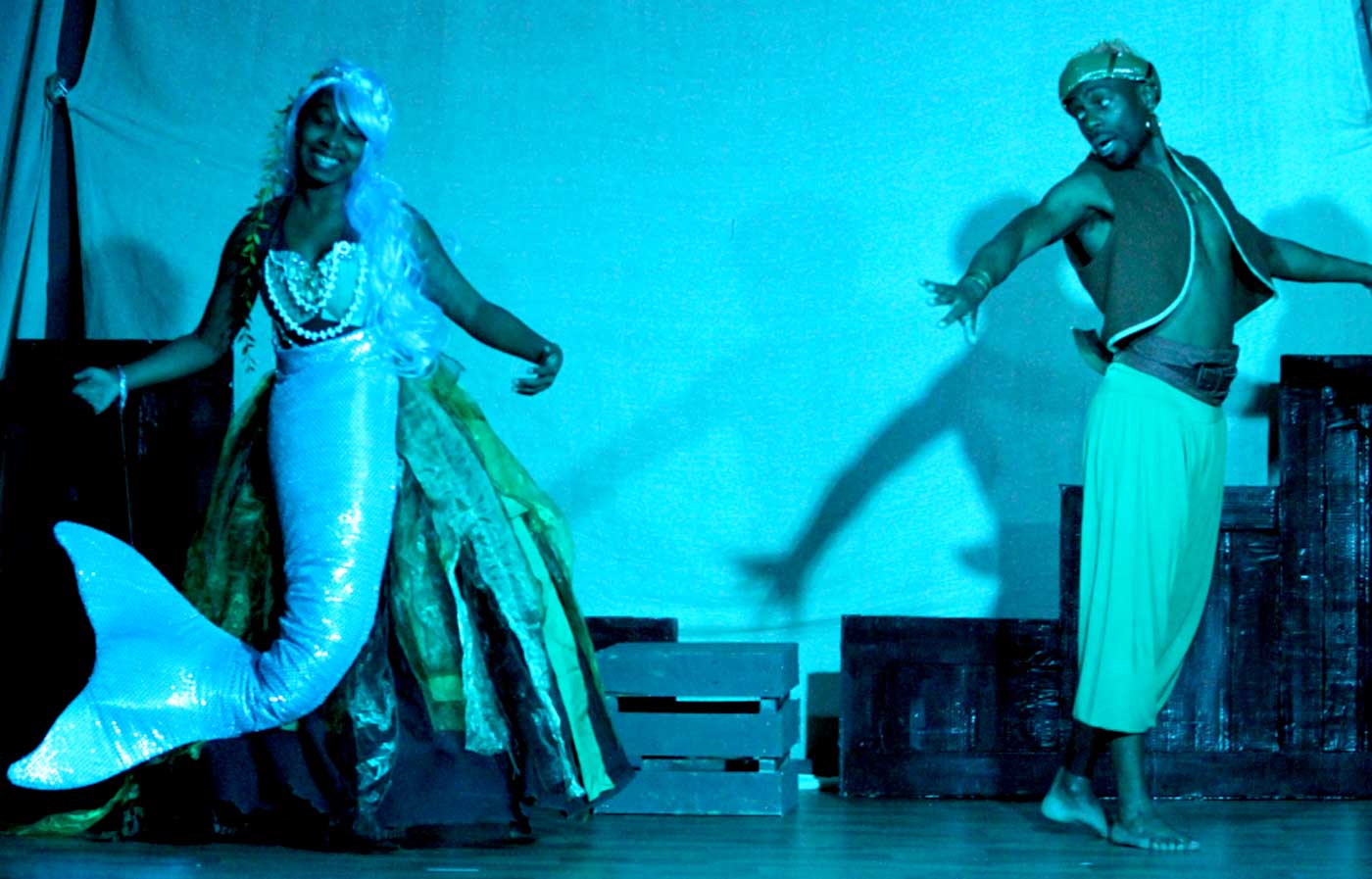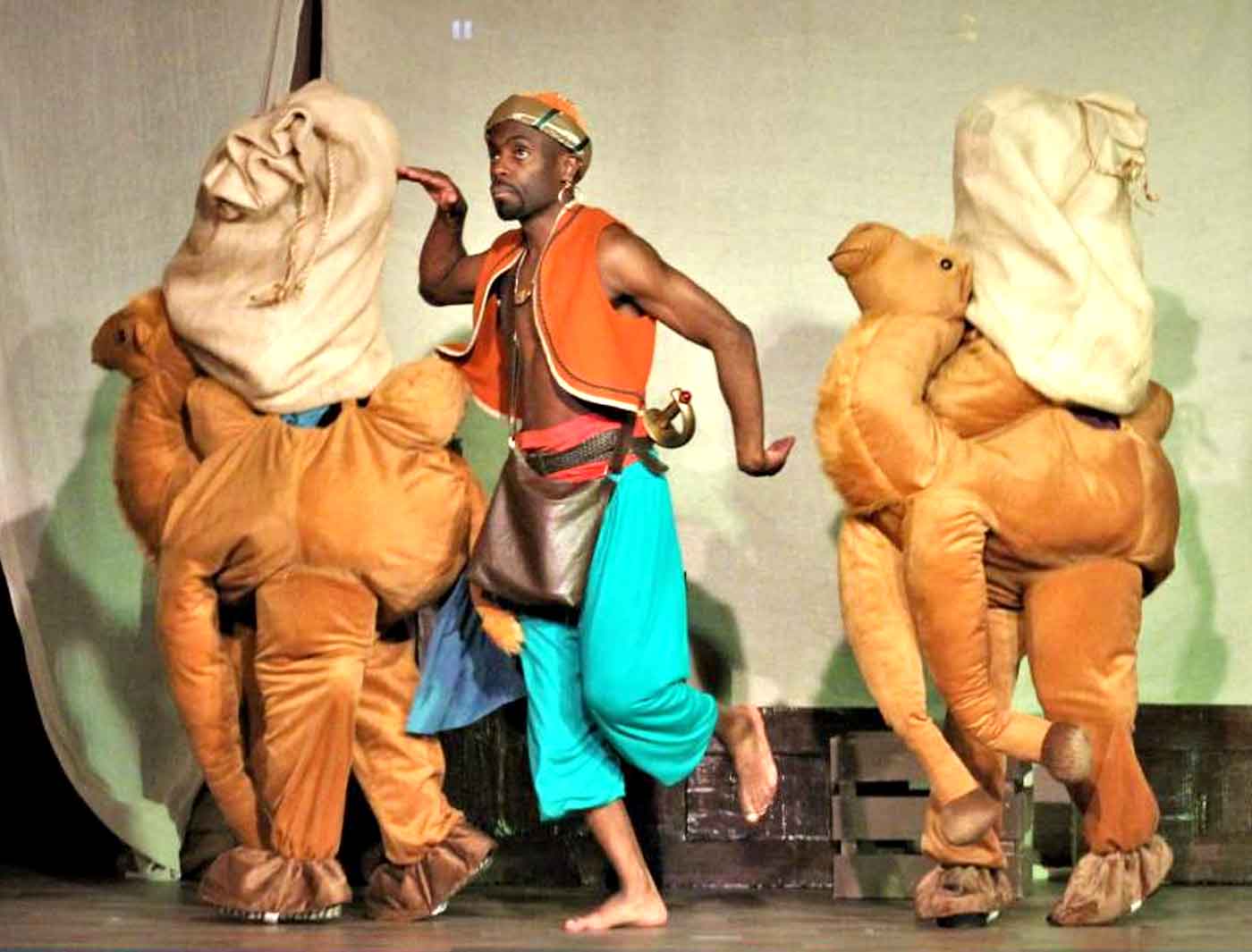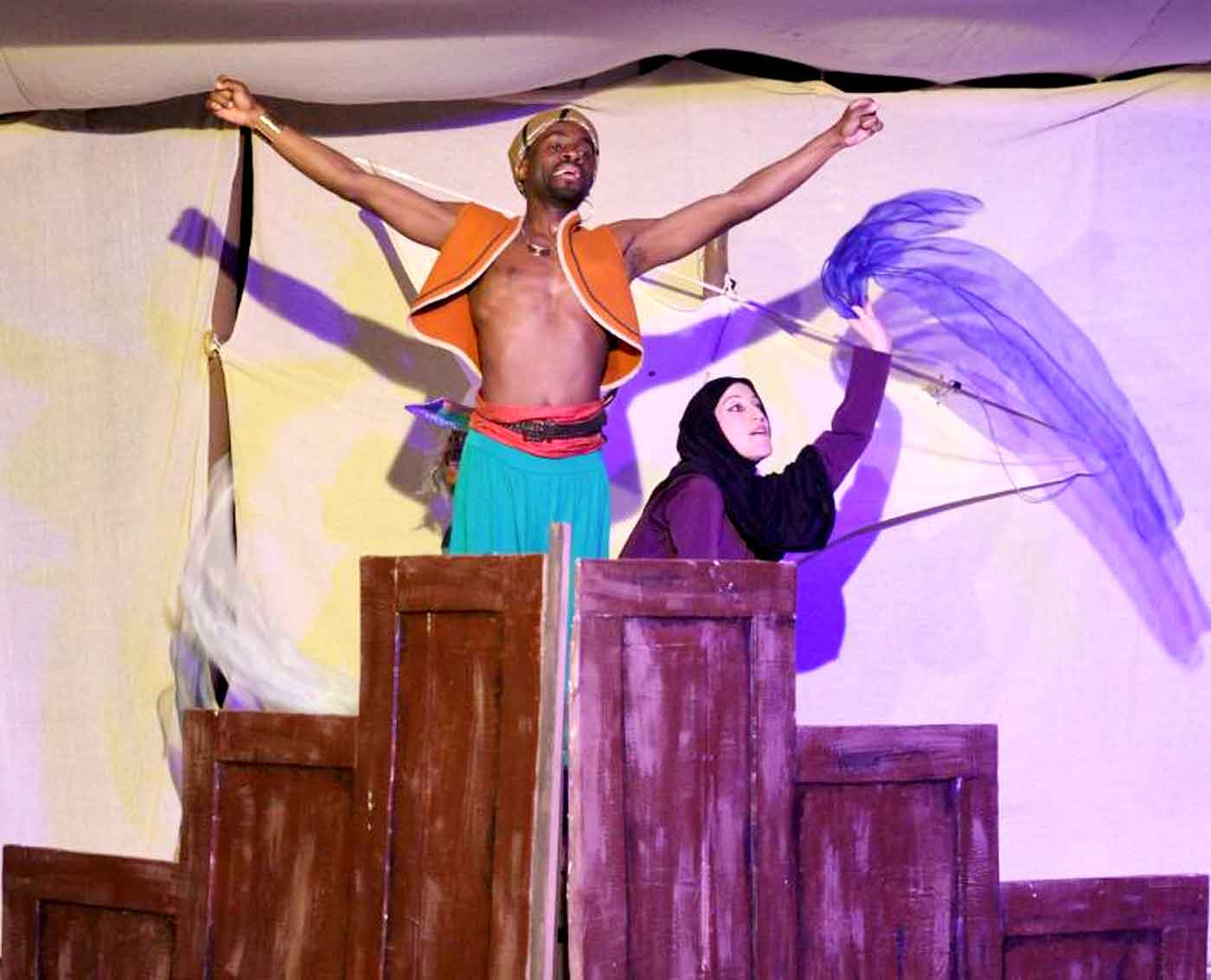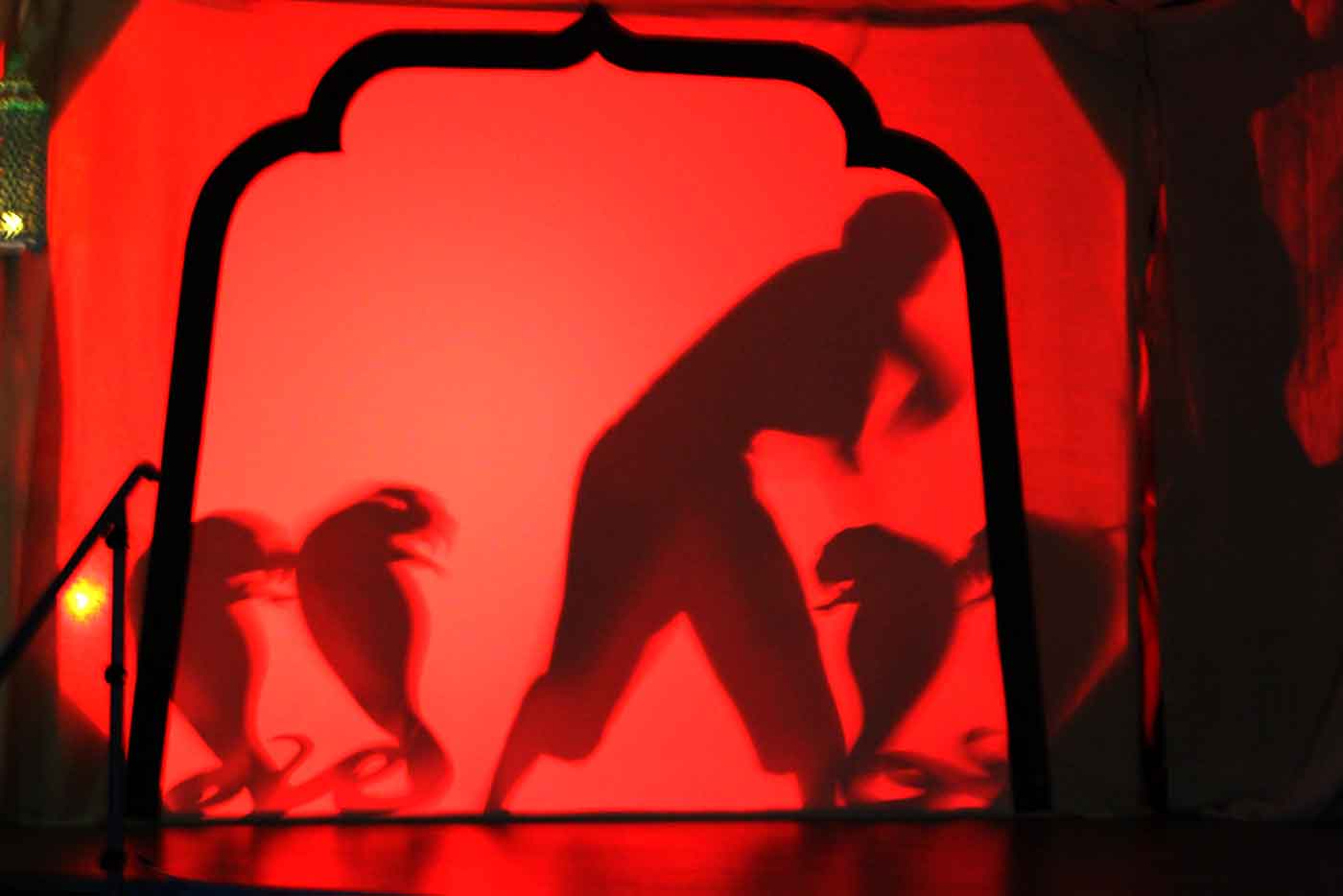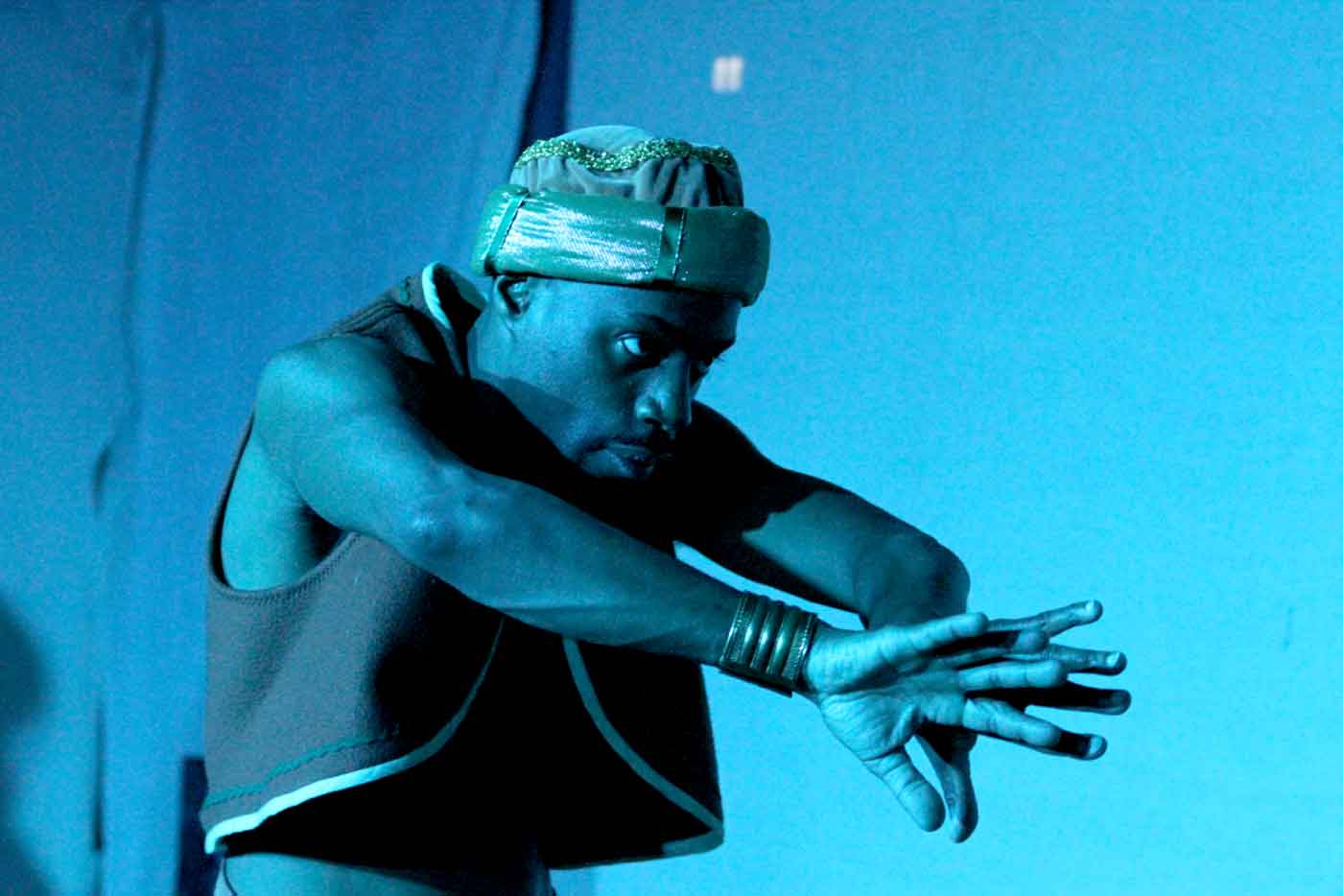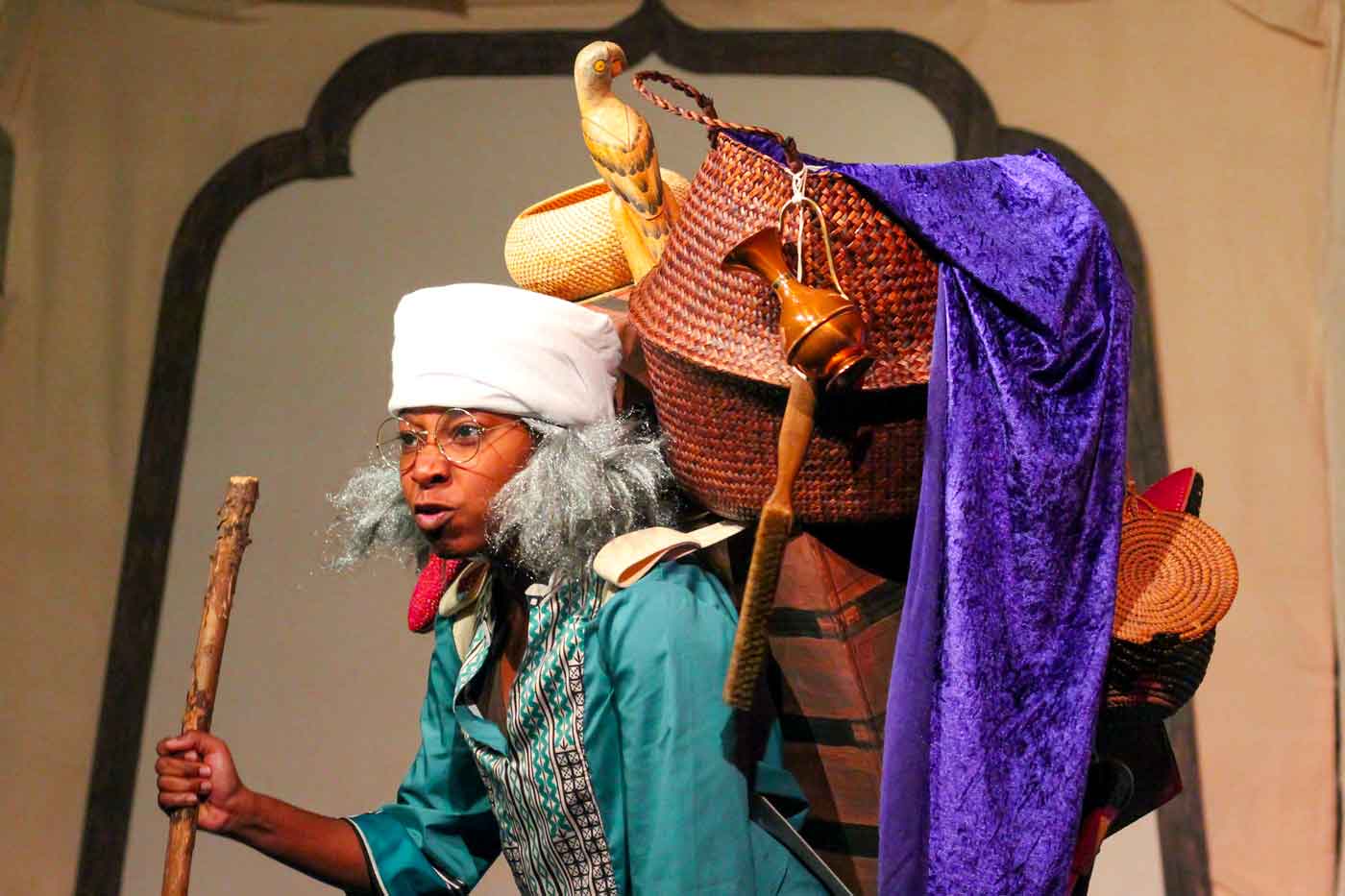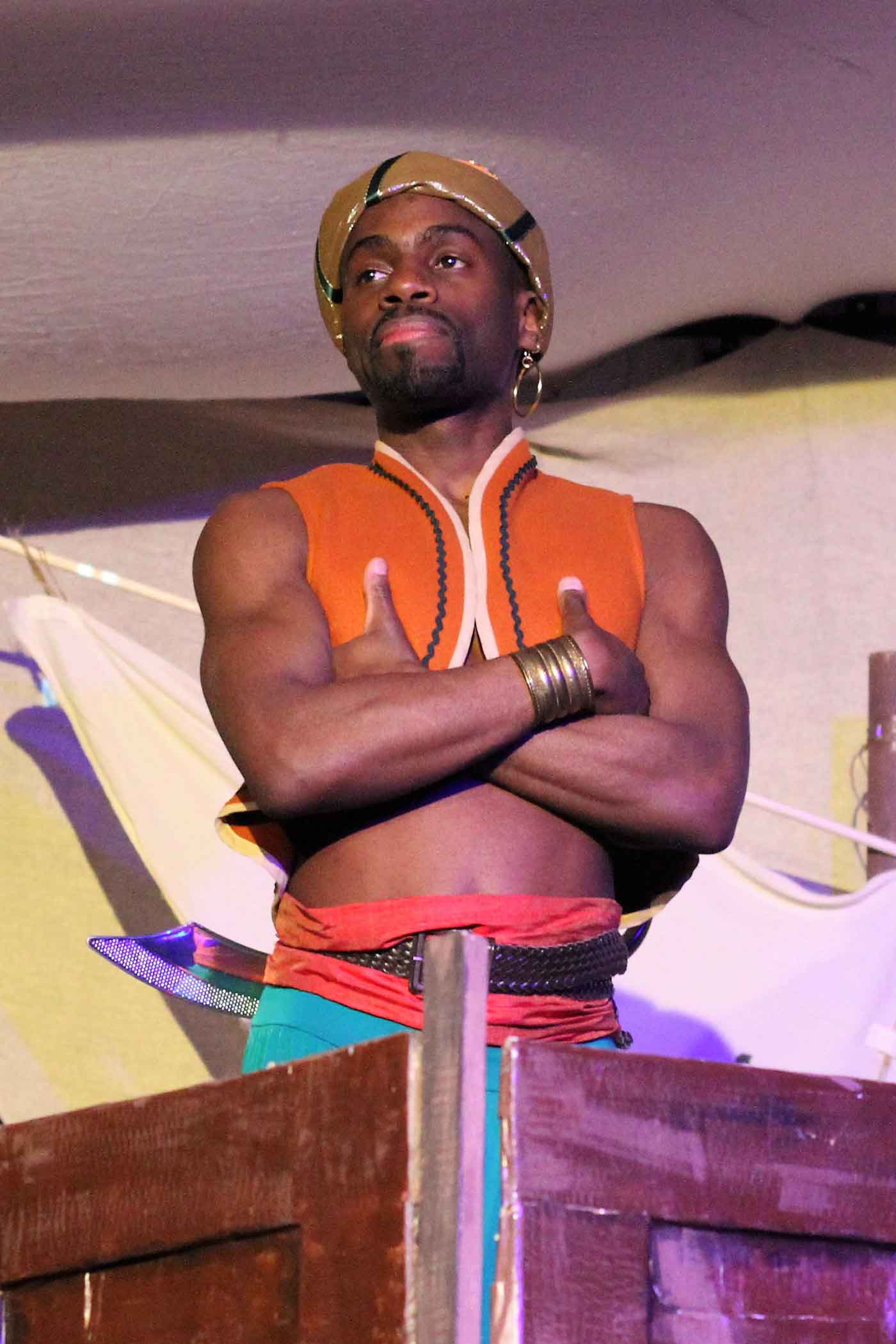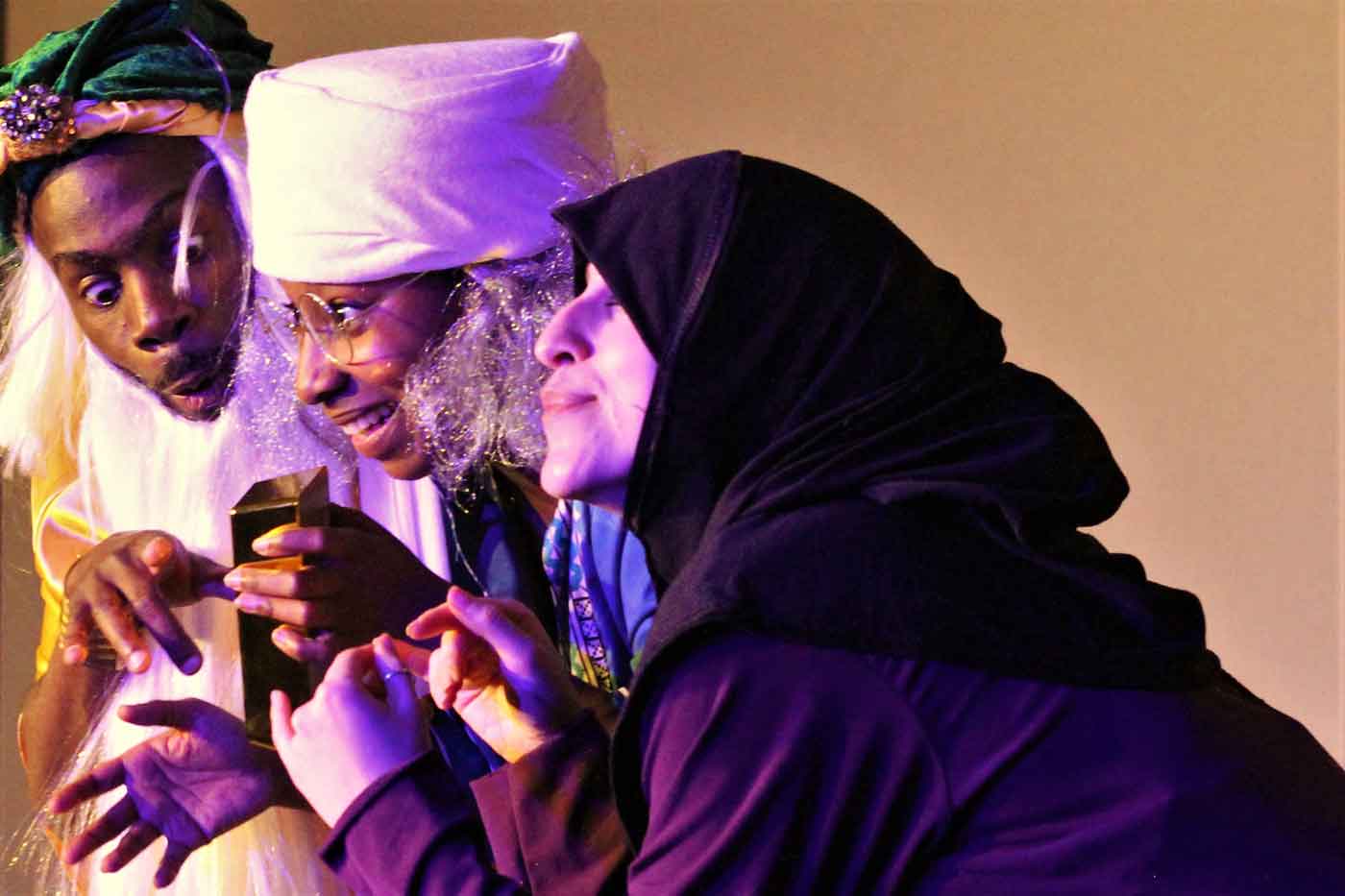 Photo credits: Mark Drinkwater
Book Tickets
If you booked tickets for any of the cancelled performances in 2020, please email producer Jonathan Kaufman to rebook for this new run.
In person: Kirkdale Bookshop – 272 Kirkdale, Sydenham SE26 4RS
By phone: (Kirkdale Bookshop) 020 8778 4701
Online: booking closes 30 minutes before start time, but tickets may still be available on the door.
More on how to book
No performances Oct 2nd and 3rd.
The Cast
JIMAND ALLOTEY as Marina the Mermaid and Sinbad the Porter
PAUL-D STEPHENSON as Sinbad
VALENTINA PAKOU as Mina
JIMAND ALLOTEY
PAUL-D STEPHENSON
VALENTINA PAKOU
Plus special guest appearance on video by HJALMAR NORDÉN as everybody else!
The Credits
Produced and directed by JONATHAN KAUFMAN
Original songs and music by PAUL TORNBOHM
Costumes by JACKIE POULETT
Set design and props made by LUCY BOND
Video effects and animation by JOE KAUFMAN of Red Kite Films
Publicity photography IAN MACAULAY, Graphic design JULIE BENNETT
The Audience Reviews
What the audience said about the show last March:
'What a fantastic show! Thank you for entertaining us today.

BIG thank you to all!'

'I very much enjoyed the production – it was absolutely ace and I've recommended it to all the dads on my local primary school WhatsApp group'

'Amazing show. Great actors!!! Very funny too!'

'First show my 4 year old has enjoyed 'I liked everything on the show, mummy''
Important Covid message
We are aware that government restrictions including social distancing and face-coverings have now been lifted. 
However, we would encourage our audience members to be as careful and cautious as possible when attending performances. While we will not be insisting on social distancing measures, our volunteer ushers will be on hand to ensure that everyone feels as safe as possible. We will try our best to seat those with concerns in separate areas if we are able. You are, of course, very welcome to wear face-coverings if you choose.
The Sponsors