COMPETITION RESULTS
We had lots of fantastic entries and the judges had a tough job making a final selection, but here are the winners:
Winning script: 'A Day in the Life of Max II' by Cooper Merritt
Runners up: 'Mint Mayhem' by Ben Lamey & 'The Play That Goes Really Wrong' by Sara Taylor
Highly commended: 'The Lockdown Egg' by The SD Learning Group and 'The Day Before Goliath Was Defeated' by Praise Riley-Poku.
Cooper wins a £25 Amazon voucher.
COMPETITION DETAILS
Scriptwriting is something children often really enjoy in Literacy sessions, as it allows them to develop characters using spoken word (dialogue). The focus isn't so much on tense and grammar, but about bringing characters to life with all their different personalities and voices. It also creates an imaginative, interactive piece of writing that can be tried out and performed by a group of friends or family members.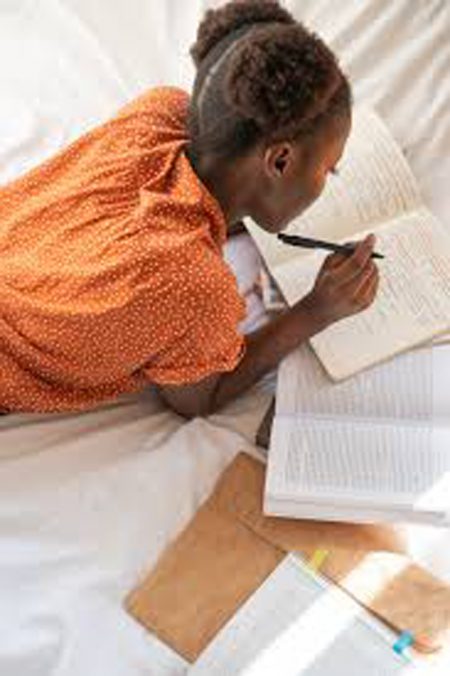 With this in mind, Spontaneous Productions has a free lockdown challenge for children aged 7 – 13. We would love for you to submit a script for a scene in a play. You would need to choose your characters and then have something exciting that they get up to. To find out more – and tips on how to write your script – see below.
The deadline for entries is Friday 22 May and competition winners will be announced the following week. There is a prize for the play script the judges decide is the most imaginative.
WRITING YOUR SCRIPT
Your characters (we suggest 5 characters is enough) could be humans, animals or even aliens! Here is some short guidance to creating a good script:
At the top list your characters and say a little bit about each one eg. Bugsy: Bugsy is a rabbit. He is taller than a normal rabbit and is very confident. He likes to be in charge of everyone. You can even add a drawing of each if you want.

After you have listed your characters you need to think about where they are and what happens in the scene you are writing. Perhaps they are having a secret meeting to discuss a plan they want to carry out. You can say where your scene is set:

Scene 1: Secret meeting place in the woods, the animals are gathered around standing on fallen tree trunks

You might make a plan first (some scribbled notes even!) about the events you want to happen – planning is always useful! Next, you can get writing. Perhaps you've done script writing in school and remember that you put each character's part on a new line and put the name of the character and then what they say. You don't need speech marks. Here's an example of a few characters talking.

Bugsy: Thank you everyone for coming here today. As you will have noticed, something very strange is happening with the humans at the moment.

Rory: I know what you mean. They never go out anymore! I am finding it really hard to sneak into their gardens. They are always sunbathing in them, it's so annoying!

Bessy: Yes, and they are always in these weird clothes with strange patterns on and fluffy things on their feet. What is going on?

It would be great if you can make your script funny. Your characters can speak in a particular way, maybe with an accent, they can make jokes, they can be really annoying or really shy – you decide!
We would suggest your script is no longer than 2 sides of A4 (2 pages on your computer!). When you have written it, It would be great to get your family to try reading the different characters to see if it works. Ask them for feedback (and try not to get cross at them if they suggest something!).
We would love you to then email your script to kidsplay@spontaneousproductions.co.uk by end of Friday 22 May and Spontaneous Productions will judge a Gold, Silver and Bronze winner!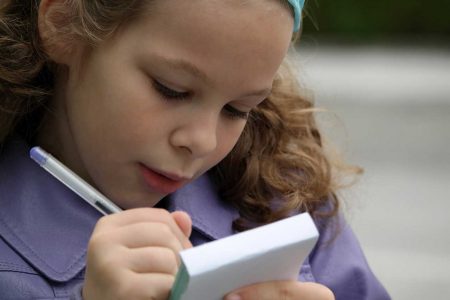 We will be sure to announce these winners in our June e-newsletter and on Social Media and post them a certificate.
There will be a special prize for our Gold winner, as well as sharing their work on our website.
We can't wait to see what you come up with!
THE RULES
The competition is open to any children aged 7-13 before 22 May 2020
You may submit as many scripts as you like
Scripts should be no longer than 5 pages (or 5 minutes in length)
You can write about any subject you like
Only scripts can be accepted (no short stories or poems please)
Please include your name and age on all entries
The deadline for entries is midnight on Friday 22 May 2020
The judges' decision will be final
Entry is free, however…
GO FUND US
As you can guess, this is a difficult time for us and indeed all theatre companies as we cannot stage our theatre shows on at the moment. If you are able to donate to our crowdfunding campaign, to help make sure we can keep going to put on amazing performances for you in the future, then please do consider donating at gofundme.com/f/help-keep-spontaneous-productions-making-its-magic.
JUNIOR WRITECLUB CLASSES
Don't forget also that we run regular creative writing classes for children on a Saturday morning. We hope to continue these in the autumn term so please check our website regularly for updates or subscribe to our e-newsletter here.