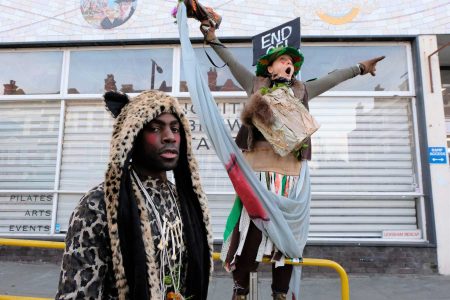 END OF! Day 1 launch 28 Jan
We launched our fabulous Climate Change musical END OF! yesterday in Sydenham, as part of Lewisham's Borough of Culture Day 1 (photos by Mark Drinkwater).
Making numerous appearances along Sydenham high street and outside Sydenham Library, we certainly drew attention to the pressing issue of Climate Change and what we can do to slow it. Our show END OF! will tell the story of two futuristic tribes, battling for limited resources in a post-Climate Change world – perhaps only by working together they can end their dispute and save the world?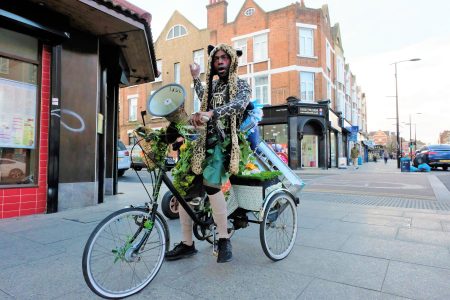 This collaboration with local primary schools, Glenlyn Performing Arts Academy, artist Jessie Huckin and performance poet Arji Manuelpillai will culminate in 4 open-air performance days in Home Park at the end of May. More details to be announced soon…