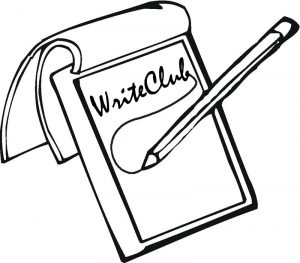 An informal group for writers of all levels of experience to share their work in a supportive and encouraging environment.
The group will meet fortnightly, on Tuesday evenings, for twelve sessions, from Tue 9 Jan to Tue 10 July 2018. Over 16s only.
It will be run by facilitator and tutor Jonathan Kaufman, a highly experienced and qualified teacher of English and creative writing. He has run several writing groups in South London and is himself an accomplished writer, playwright and scriptwriter.
For each session, writers will be invited to bring original pieces of writing, in any genre. Weekly, optional tasks will be set by the group's facilitator and each term will culminate with readings to a small, invited audience. It is hoped that the group will self-publish an anthology of its work when it is ready.
Full price: £10 per session (each half-term payable in advance @ £60)
Concession price (unwaged, full-time student, retired): £7 per session (payable in advance @ £42)

Venue: Activity Room, Sydenham Centre, 44a Sydenham Road, SE26 5QF

Time: Every other Tuesday evening starting Tue 9 January 2018, 7.30-9.30pm
Session dates in full: Tue 9 Jan, Tue 23 Jan, Tue 6 Feb, Tue 20 Feb, Tue 6 Mar, Tue 20 Mar – Easter break – Tue 1 May, Tue 15 May, Tue 29 May, Tue 12 June, Tue 26 June, Tue 10 July
To book a place please email workshops@spontaneousproductions.co.uk
In association with
Kirkdale Bookshop
Supported by