Date/Time
27/05/2017
2:00 pm - 3:00 pm 2pm
Suitability 3 years and up
Location
Sydenham Centre
Join dim-witted Jack, his stressed-out Mum and their faithful pet cow on an amazing adventure with a magical beanstalk, a castle in the clouds and one very hungry giant…
The 'inimitable Brothers Kaufman' (Time Out) have been producing original children's theatre since 1995. Their shows at the Colour House Theatre and the Sydenham Arts Festival have delighted thousands of children and their families. Now they're back with a magical retelling of this much-loved classic fairy tale.
Do you dare visit the Giant's castle?
What the critics said of other Spontaneous Productions:
"Brilliant" (Time Out) on The Three Musketeers
"Spontaneous Productions' show was a real joy for any Roald Dahl fan" (South London Press) on Dear Mr Dahl
"The show was magical and brilliantly done" (South London Press) on The Wind in the Willows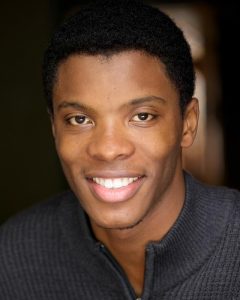 Cast includes: CBBC presenter Rhys Stephenson
Bookings for 27/05/2017
To book in person go to Kirkdale Bookshop
272 Kirkdale, Sydenham SE26 4RS t: 020 8778 4701
Children under 3 go free if they do not occupy a seat
(i.e. are held on your lap)
More on how to book tickets
Online bookings are now closed for this event - tickets may still be available on the door.