Jonathan Kaufman 6 June 2019
Running a theatre company single-handedly would be a tall order at the best of times, so I'm extremely grateful that we have an ever-growing team of reliable volunteers – local people willing to give up a few hours each week or month to help bring our fantastic work to the community.
I'm also blessed to have a couple of volunteer co-ordinators, who themselves are volunteers! James Newall and Valya Alexander have been working closely with me over the last year and are brilliant at motivating new team members and helping them to learn the ropes.
As we embark on another big project this summer – our immersive Alice's Adventures in Wonderland shows, open-air in Mayow Park from Fri 26 July-Sun 4 Aug – we'll be announcing a call-out for new volunteers to help backstage and act as stewards during the performances, so watch this space for details or email here for more information: volunteers@spontaneousproductions.co.uk.
Also invaluable is Mark Drinkwater, aka @SydenhamPhotos who has been coordinating volunteer photographers for Spontaneous since we started at Sydenham Centre in Spring 2017.
Mark, whose day job is working for Voluntary Action Lewisham (VAL) has written his own blog about the benefits of volunteering. You can read it here:
Five good reasons to volunteer
By Mark Drinkwater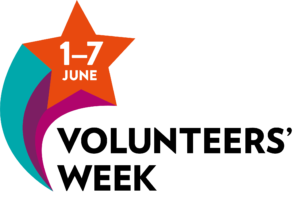 This week it's Volunteers Week and there is a growing body of evidence about the benefits of volunteering for wellbeing.
I've volunteered for Spontaneous Productions for a number of years now and have noted the numerous benefits, both for me and for other volunteers.
There are many reasons to volunteer, but here are five good ones:
to give something back to an organisation that makes a positive impact on the local community
to feel valued and part of a team
a route to employment, gaining new skills, knowledge and experience – or developing existing abilities and knowledge
a way to enhance your CV and improve employment prospects
to use your professional skills and knowledge to benefit others
For me, I enjoy putting my photography skills to good use for Spontaneous. But there are other benefits – such as:
meeting new people and making new friends
a chance to socialise
getting to know the local community.
Interested in finding out more? The good news is that there are plenty of opportunities to volunteer for Spontaneous Productions. Come and find out how you can benefit from volunteering for this local theatre company.