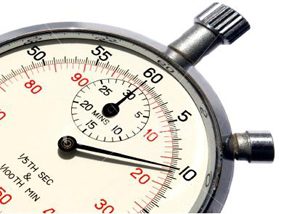 Say something in 600 Seconds
Spontaneous Productions Theatre Company is inviting playwrights to submit 10-minute long plays for its inaugural 600 Seconds night in July (date TBC).
600 Seconds may not sound like a lot of time but you'd be surprised what you can cram into such a short period – intense drama, hilarious comedy, surreal worlds of the imagination, passionate romance, terrifying horror or intriguing mystery – just don't hold back on your ideas, we want to hear from you!
The best ten submitted scripts will be rehearsed and staged 'script-in-hand' by a professional theatre director and actors, with the audience invited to vote on their favourite at the end of the evening. The winner will receive a bottle of bubbly and the prestigious title of 'Best emerging SE London playwright 2017' and a commission to create a play for the next 600 Seconds competition.
The rules
Writers MUST live, work or study in the SE London area
Writers should NOT have had their work produced professionally before
You may write about ANY subject you like
The plays may NOT last any longer than 600 seconds (or 10 minutes)
NO more than 3 characters and only basic settings and props please
The decision of the selection panel WILL be final
Writers WILL be expected to attend the 'script in hand' performance on (date tbc) and will receive one free ticket for themselves
Script submissions must be received by end of Friday 2 June 2017. Please email jonathan@sptheatre.co.uk attaching a word or pdf file or post a hard copy to 600 Seconds, 205 Kirkdale, London SE26 4QQ. In each case, please provide a copy without the author's name on the script.